Behind the Scenes: One Year Anniversary of Wild Blue by Scott Hill
8/17/2020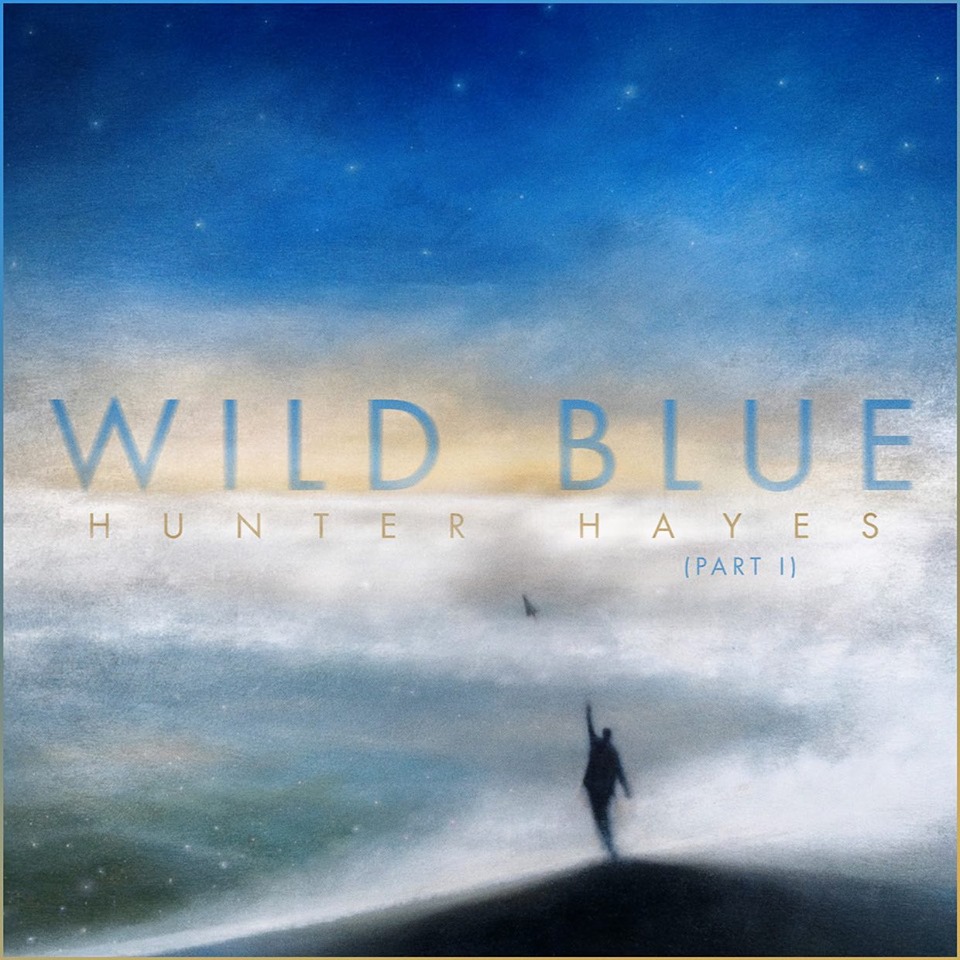 BEHIND THE SCENES: hunter hayes album art by scott hill
Yesterday, August 16, 2020, marks one year since the release of american singer-songwriter Hunter Hayes' most recent album, "Wild Blue." One of our beloved local River Gallery artists, Scott Hill, is the artist behind the album art! Continue reading for an interview with Scott and a new behind the scenes video of the inspiration behind the painting, as well as Hunter and Scott's first meeting.
How did you and Hunter Hayes initially collaborate on the concept of the 'Wild Blue' album art?

Hunter Hayes saw my work at a gallery and really connected with it. He asked the gallery owner to contact me and eventually he and I spoke. He had a few landscape photos to use as inspiration for the back drop, but we went back and forth bouncing ideas about the figure and what the focal point of the painting would be. I had been doing a painting with a little boy throwing a toy plane and he had an idea of the paper airplane and it all just connected. We really were on the same wave length about the whole thing and it all just worked.
How did you feel about working on something that would be printed and released to such a widespread audience?
I loved it! I have always been into album art, even as a little kid I would doodle and create album covers. So that was really cool to see it come full circle! I also loved that so many people reached out to me to say they had never been into art before seeing this album cover and how it really turned them onto paintings and fine art.
What was your favorite part of working on this commission?
Definitely meeting Hunter and getting to build a relationship with him. It has been such a neat experience.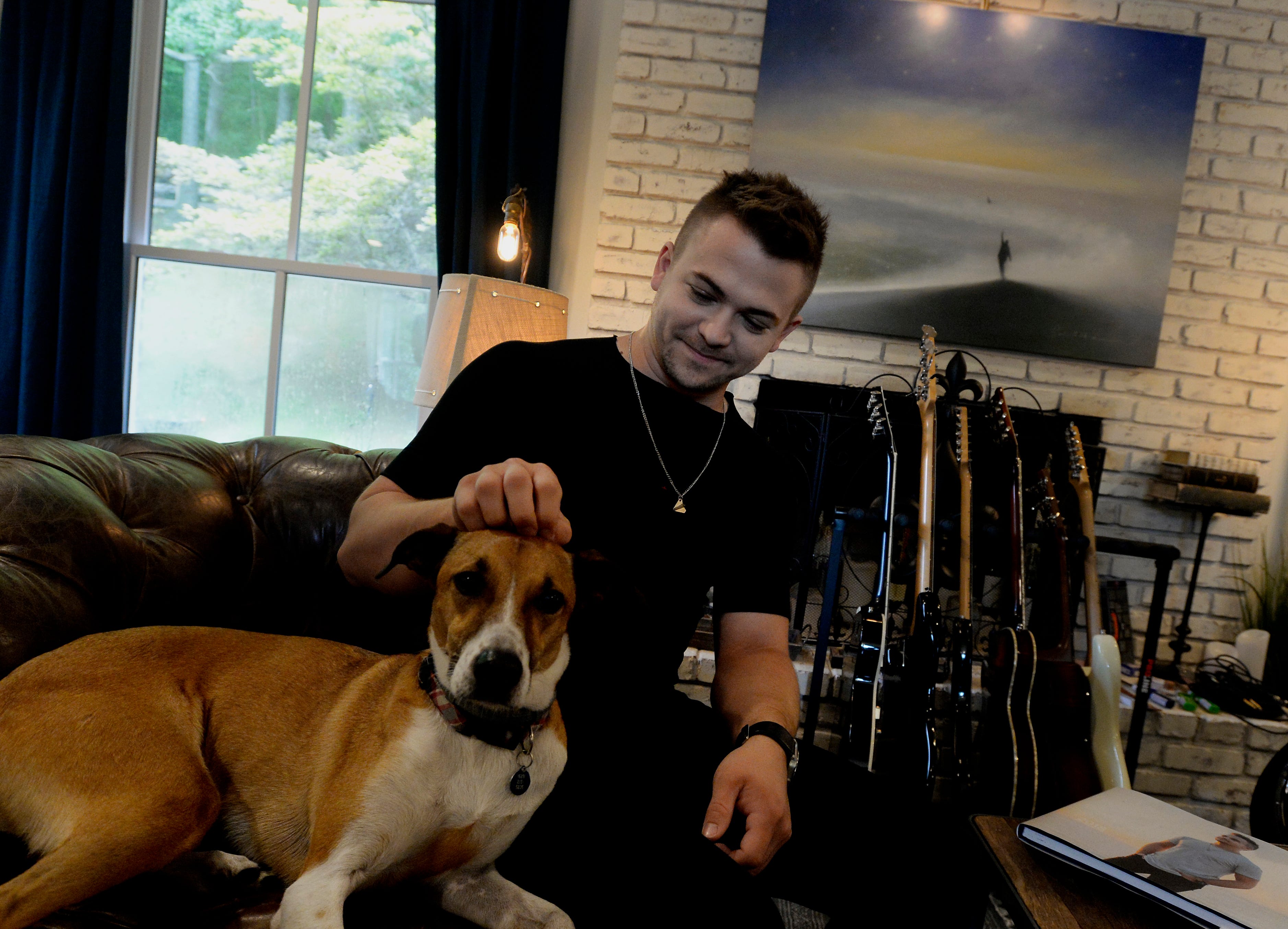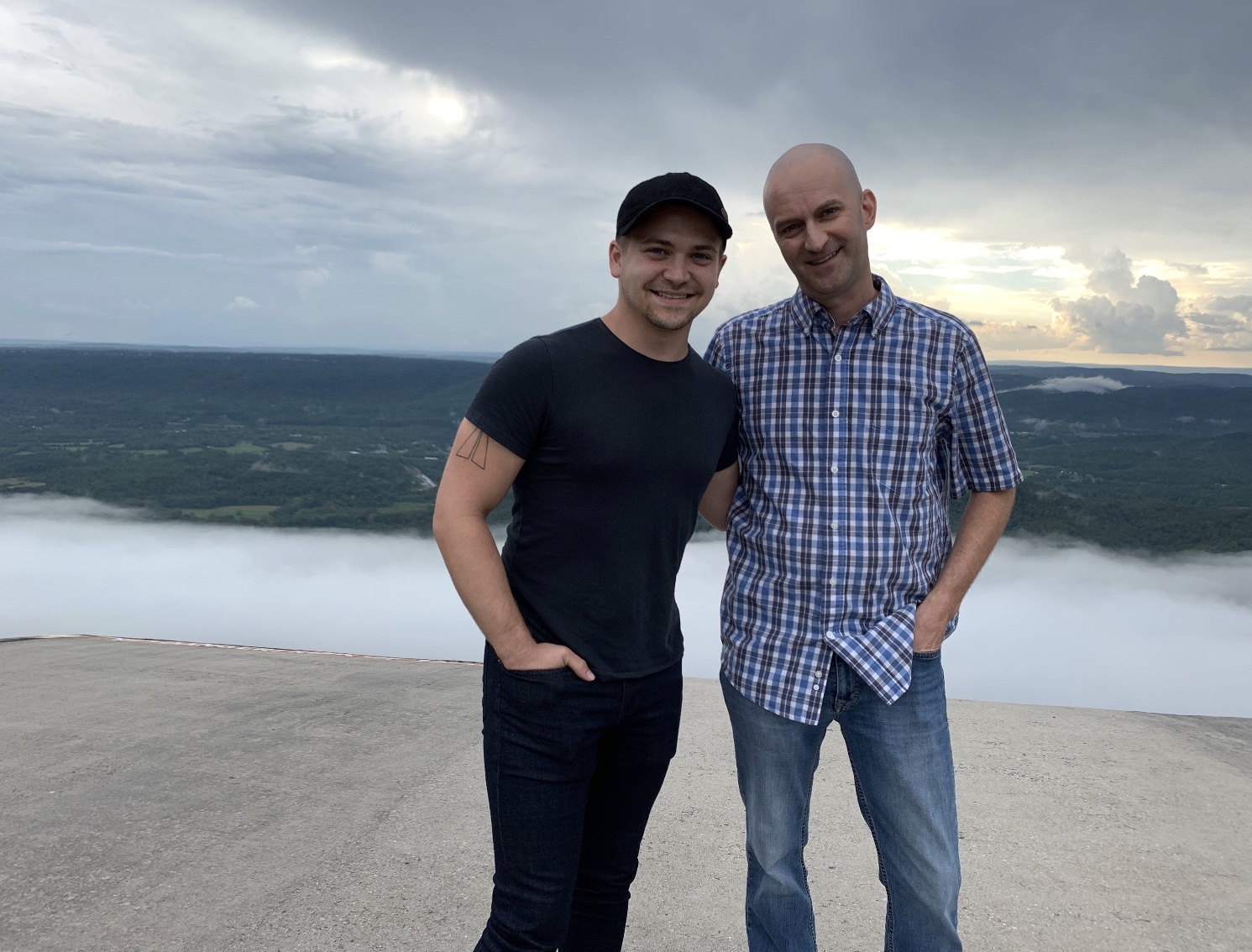 How has this publicity changed your career as an artist, if at all?
I was never involved in social media and so I really got thrown into it right away. I created an account and uploaded the album art for my first post on the day of the release and it was quite the jumping off point. I have learned a lot about that way of selling art and connecting to the customer in the past year.
Is there a 'Wild Blue' Part II art work coming?
I'm not sure what details I can give, but yes!
What is one piece of advice you would give to an artist looking to move into a full time career as an artist?
PRACTICE, PRACTICE, PRACTICE. Paint everything all the time.
How did you celebrate the year anniversary of 'Wild Blue'?
Hunter and his art director, Brenton Giesey, came over and we had the best bottle of scotch I've ever tasted!
River gallery will be exhibiting scott hill's work this november/december for his 25th anniversary with the gallery.