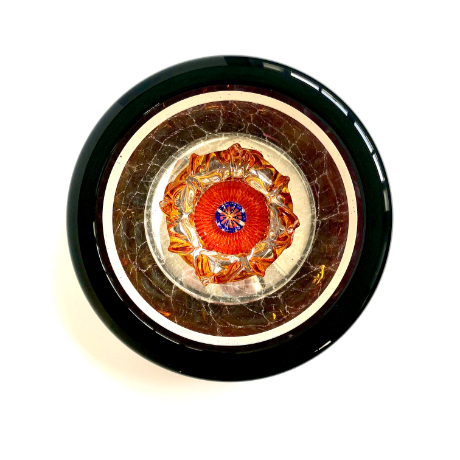 MEET THE ARTIST: CURTISS BROCK


If you've ever seen our glass room, you have most certainly been entranced by the work of glass artist, Curtiss Brock. Curtiss is a revolutionary figure in the Southeastern glass community and continues to blow us away with the work he creates with the inspiration of the natural world.
Curtiss currently lives in middle Tennessee where he is a professor leading the glass studio the School of Art, Craft, and Design at the Appalachian Center for Craft at Tennessee Technological University. He is also a nationally renowned competition dog trainer! Curtiss gleans inspiration from various sources in nature, whether it be minerals of the Earth, the reflection of light on water, or the forms and shapes of the natural world.
The following excerpt is from his artist statement:
"Every single industry has been directly dependent upon our planet's minerals. We have grown so accustomed to this gift that many of us have come to take it for granted. Man's dependence upon fossil fuels is growing stronger than ever before. Even in a modern technological society we are facing a time when we must consider the implications of this dependence. My work is a simple gesture to try and make us stop to appreciate the power and great mystery of our planet."