Meet the Artist: Carolyn Ward
7/12/2021
MEET THE ARTIST: CAROLYN WARD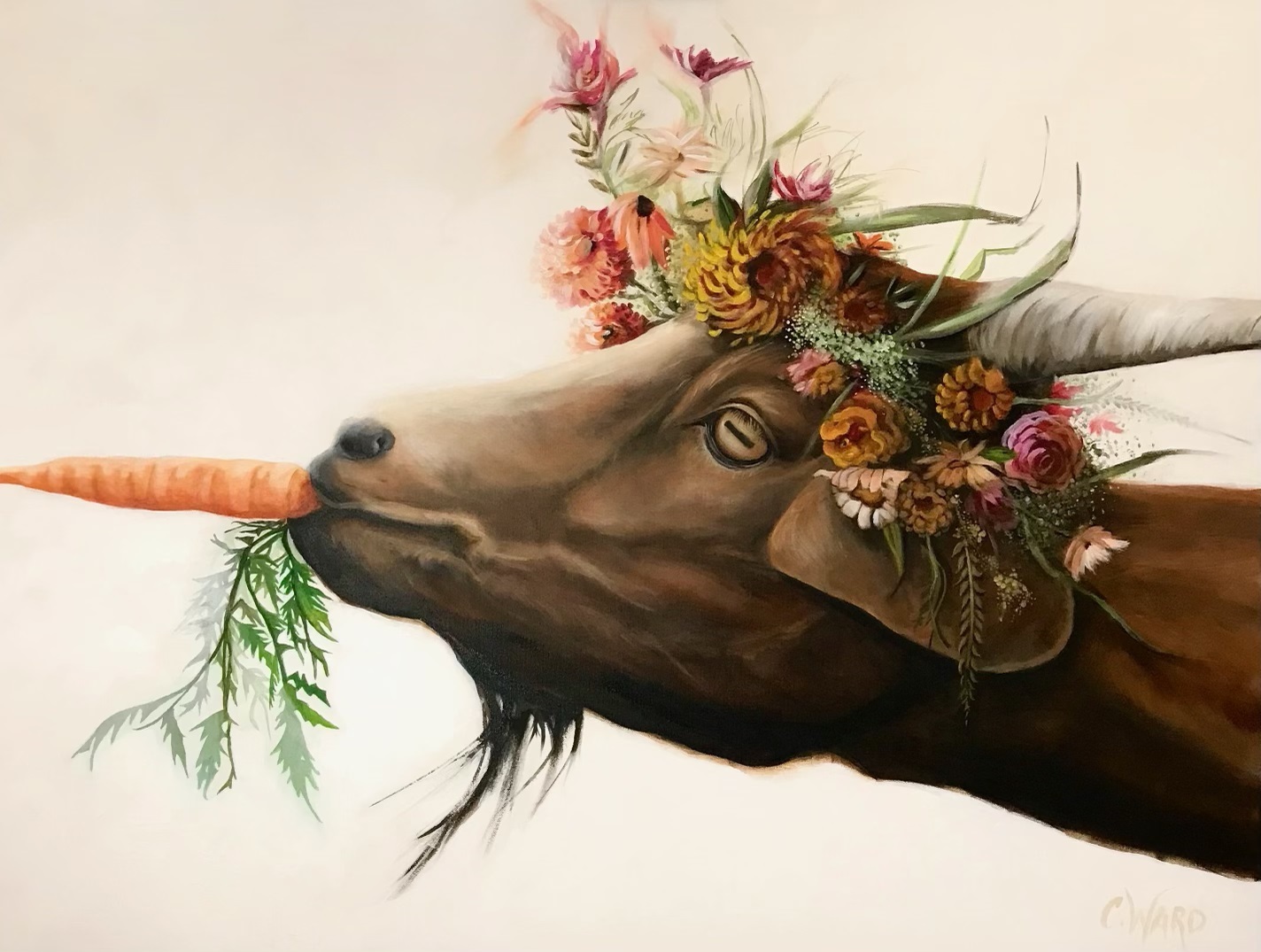 Tell us about your most recent work. What is your inspiration behind it?
I began taking a lot of photos of goats. My friend's lake house has a goat farm within walking distance and we enjoyed feeding them baby carrots and taking pictures of their quirky personalities. I thought I had completed my work for the July art show, but there was my inner voice telling me to come up with one more "show stopper." I had no inspiration and I struggled to come up with something worthy. Then I started rummaging through the old goat photos. I stared at the goat with the baby carrot in his mouth...
Tell us a bit about the process.
It clicked! As if a divine intervention was commanding me, I started sketching. Let's add whimsy… an outrageous carrot! Let's create the look of bliss on the face. Let's introduce some pretty colors somehow. How can I make this beautiful! Whooo-la a little floral crown appeared. Then the crown became something much grander. My imagination was flowing, and so was the entire process on this particular painting.
What does creativity mean to you and what fuels it in your life and work?
I have always loved to make things, even something as simple as making a pretty bed. I love to make a pretty home for my family. I love to make a beautiful, delicious dinner for family and friends. The list could go on. My point is that I get a real satisfaction from producing something good, beautiful, functional, that contributes to the quality of life of my family and friends.
Tell us about a time where you felt discouraged or full of self-doubt and how you moved past it.
As an artist I constantly have to remind myself not to compare my work to other artists. There are so many astounding artists in the world today and throughout history. There will always be those that are better than me. I just let go of those thoughts and take pride in my own work. I strive to keep working and doing what I do. I try to do it better every time. I seek motivation and set my standards from other artists.
What drew you to work in acrylic and what continues to bring you back and sustain your ambition?
I enjoy working with acrylics. Its so easy to clean up and the dry time expedites the process. I don't have to walk away for a day to allow layers to dry. I've learned how to blend easily and get similar effects of oil paints.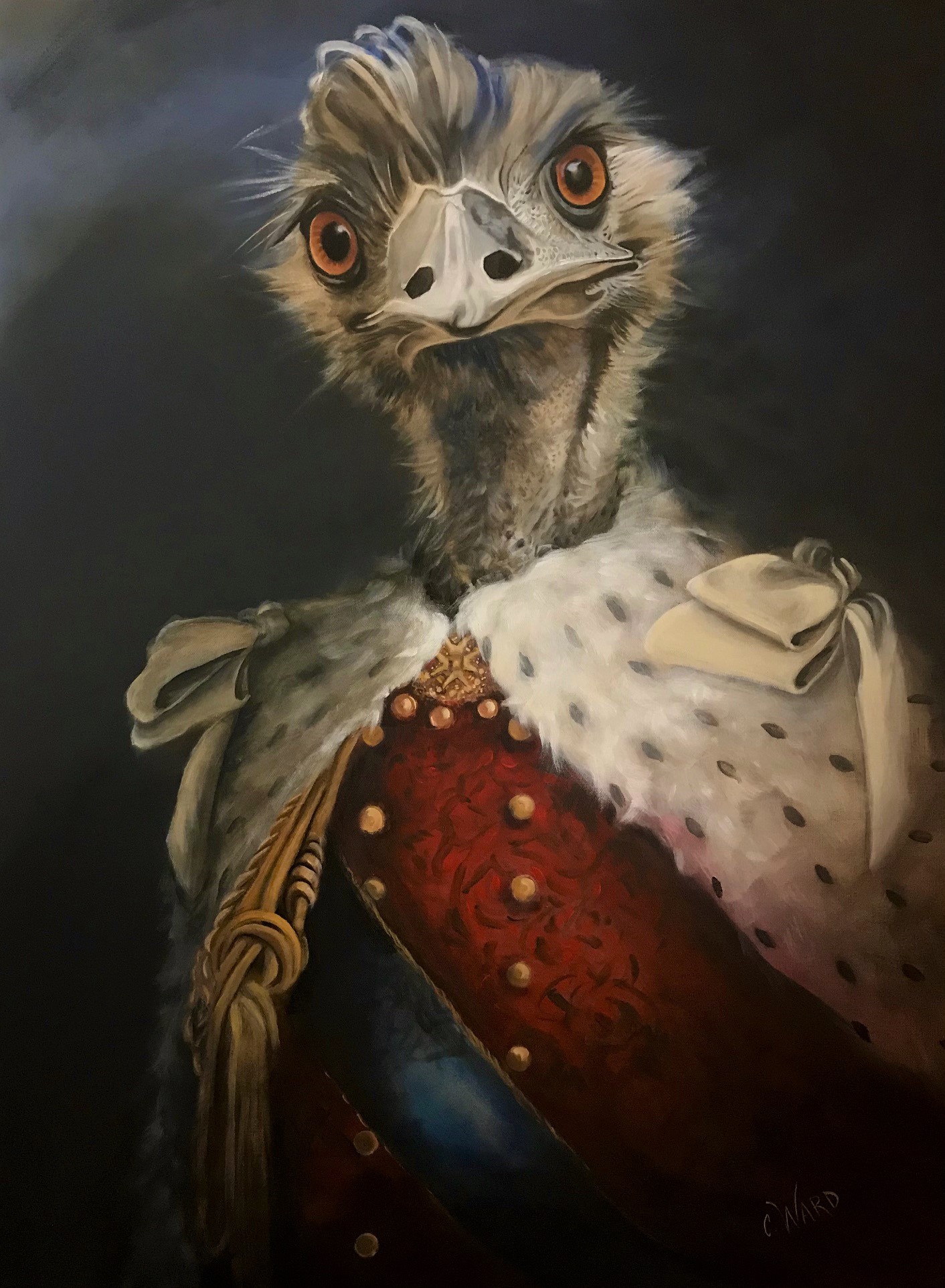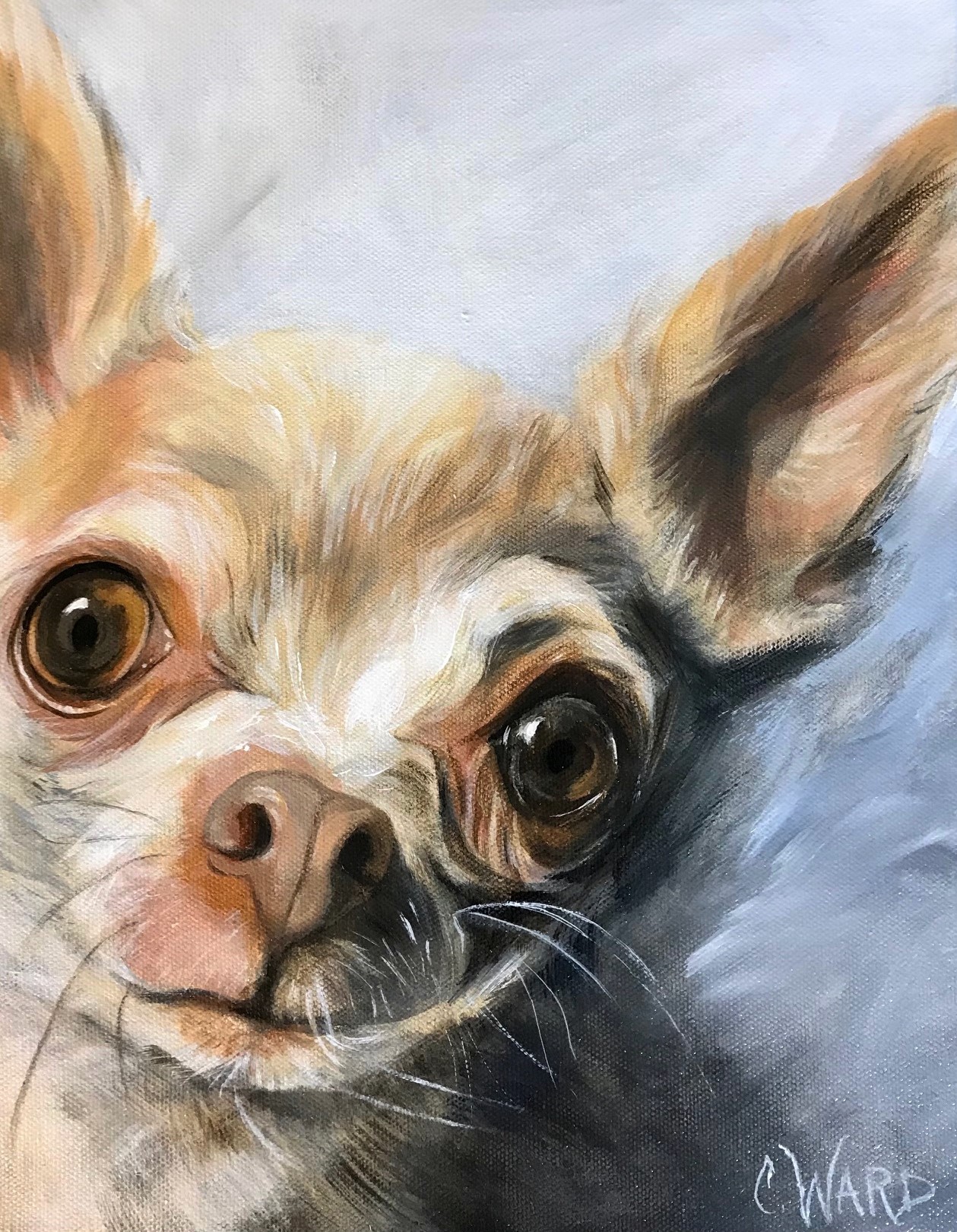 Describe to us the feeling of being in your "flow" as an artist.

Some mornings I can't wait to get into my studio to paint. When a day comes with nothing on the schedule, I think YAY… I get to paint all day! Sometimes I will stay up all night if I'm excited about a direction and feel the "magic" happening.
What is the best piece of advice you were given early on in your career as an artist?
Show people your work. (Accept the honest feed-back). "Keep painting," "Stick with it"
What are you passionate about outside of creating art? How does that passion influence your drive to create?
I'm passionate about family friends, love and nurturing those relationships. Most of all I'm passionate about God. I believe I've been given a gift and I want to use that gift to create smiles, beauty, and good feelings.
Ward's work will be on exhibit at River Gallery until August
click here to see what is currently available