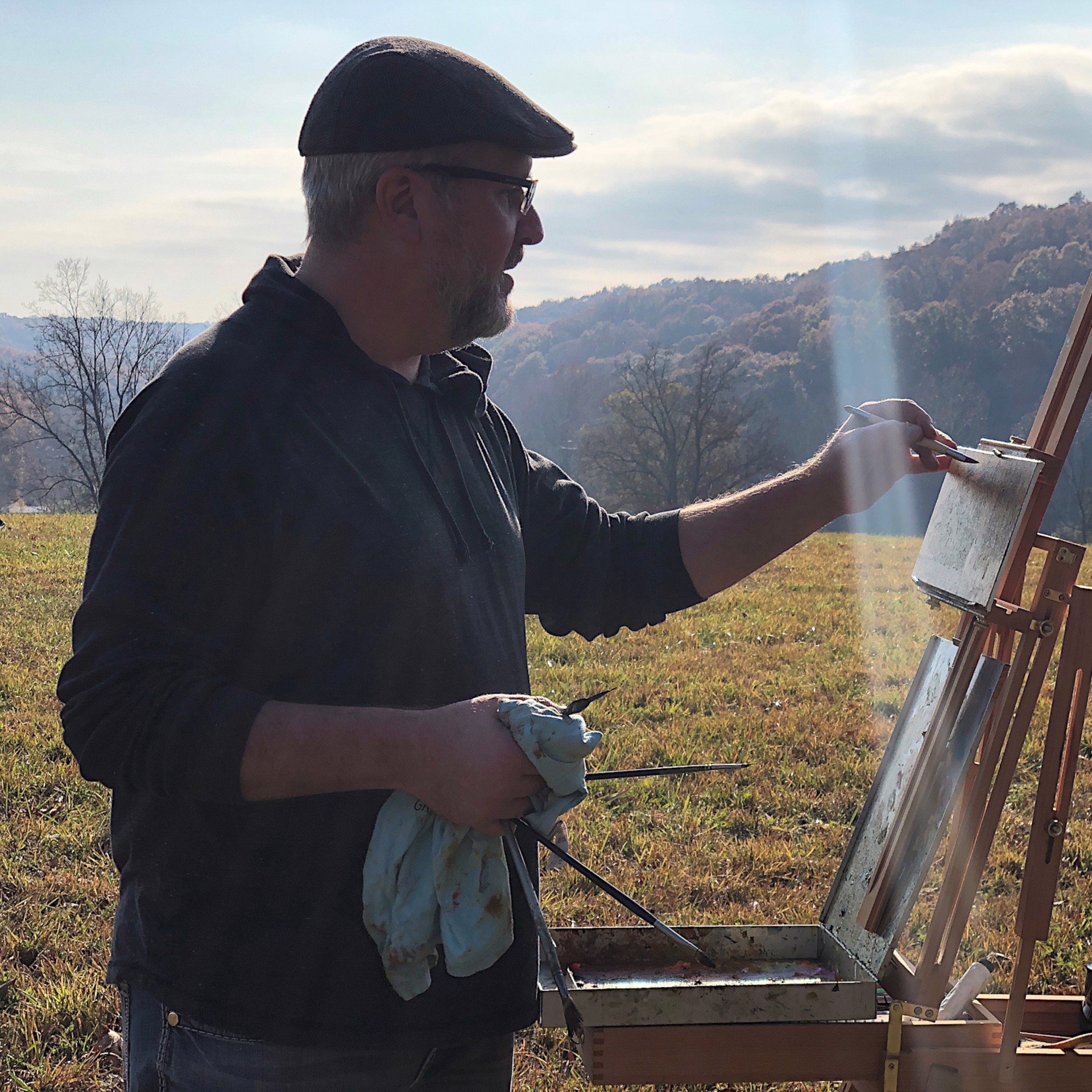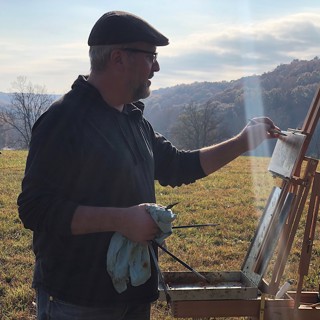 Michigan
Shawn Krueger is a contemporary landscape painter whose work sits comfortably in both the American Tonalist and Arts & Crafts traditions. Krueger received a Bachelor of Fine Arts degree from Calvin College in 1998. Upon graduation, he traveled frequently to the UK and painted in nearly every corner of Great Britain. His recent subject matter is inspired by the mountains of Western North Carolina, the Lake Huron shoreline, and the woods (anywhere).
Krueger first juried into the Roycrofters At-Large Artisan Guild in 2016 and was named a Master Artisan in 2021. In 2019, the artist was invited to be a signature member of the American Tonalist Society and participated in the inaugural exhibition Shades of Gray at the Salmagundi Club in New York.
The artist's focus in his studio and plein air work has been identifying the poetry within a given landscape while seeking a sense of his own place within it.
The past however many years of pandemic and uncertainty has only deepened a desire to find relevance. My search for peace, place and quiet beauty has only grown more important. The times in which we are living practically demand it of us, and I don't think we have a choice. It is seemingly never quiet anymore. We are constantly knocked back by the noise. We are misunderstood, hated or, worse yet, ignored. And yet, somehow, if not by miracle, then by stubborn resolve, our desire to depict the beauty that surrounds us does not diminish.
Read More