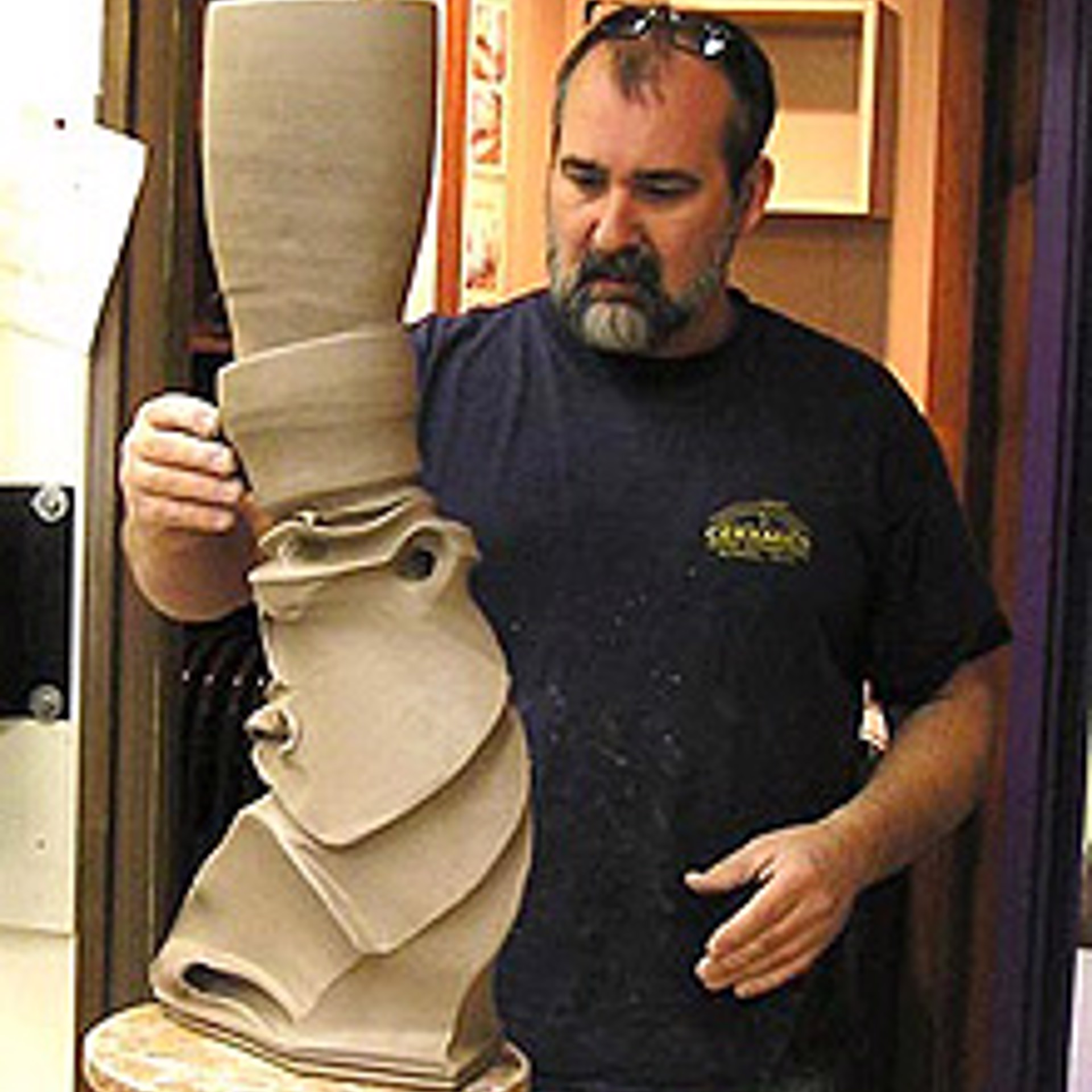 Ohio
MFA, Utah State University, Logan, Utah
BFA, University of Iowa, Iowa City, Iowa
Having pursued his interest in pottery for over twenty years, Brad Schwieger is also a Professor in the School of Art at Ohio University
My work is informed by my sincere interest in pottery. I have done extensive research on historical pottery, more specifically the folk pottery from the United States and Japan. My ideas often examine utility; however, I feel my work can also function as a decorative object.
More recently I have been exploring various styles of architecture. My interest lies in the overall shape that a structure takes on, its primary function and the unique details that adorn the structure. I find an interesting parallel between architecture and pottery.
Form is the most essential element in my work. My secondary focus is to develop different types of surfaces that will enhance and support the form. I have explored surface by continuous testing of ceramic materials, kiln design, kiln construction and firing.
The work is wheel thrown and altered. The altering process consists of faceting, stretching and cutting up sections of the form and reassembling them. These techniques temper the symmetry of the wheel thrown process.
I am often concerned with the formal elements of design. How do the parts relate to the whole? How can the whole transcend the parts? How can each piece become an original interpretation of the larger idea.
I have been influenced by many people, place and pots in my life. My intention is to keep my work evolving and changing, responding to my experiences.
Selected Collections:
Renwick Gallery, Washinton, DC
Mint Museum of Craft and Design, Charlotte, NC
Taipei Cultural Center, Japan
Archie Bray Foundation for Ceramic Arts, Helena, MT
Arrowmont School of Arts and Crafts, Gatlinburg, TN
International Museum of Ceramics, Romhild, Germany
Southern Illinois University at Carbondale, Museum of Art Collection
Read More