Russell Whiting - Permanent Collection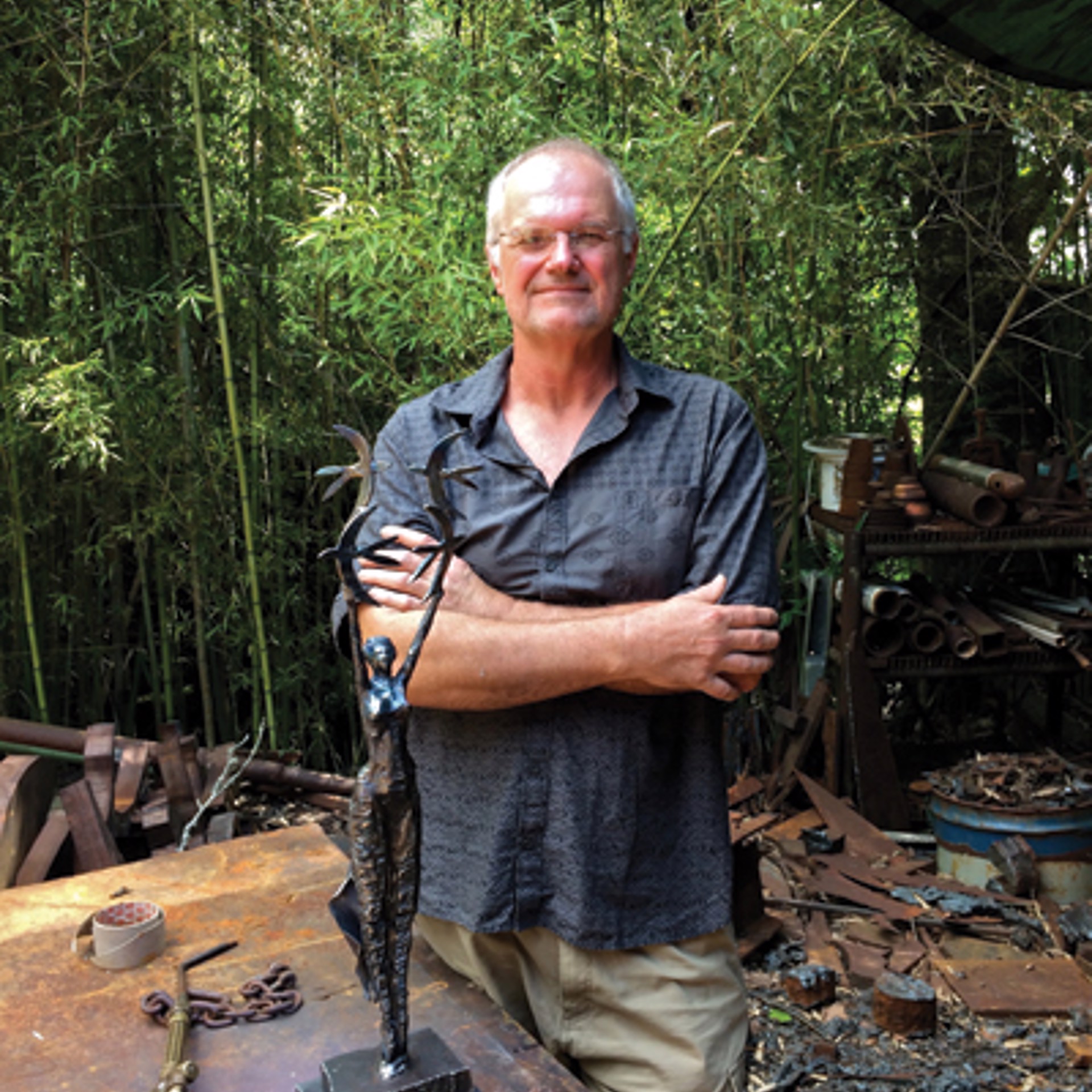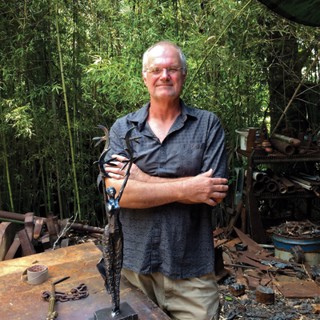 Louisiana
Sculptor
Mr. Whiting is a self taught artist who has been drawing and carving wood since his childhood. In addition he uses hammered and welded techniques.
In 1990 I began using steel and techniques I had learned in the oil fields of the Gulf of Mexico. Those techniques I have found to be unique to my process. Strongly influenced by classical forms, I have begun to recognize the validity of my own subconscious dialogue as an important source for my work. This fusion results in classicism with contemporary execution. The creation of my images is influenced by many factors: religion, ancient cultures, cinema, other artists, etc. The images are combined and mutated and reborn with no regard to logic or their cultural origins.
I have never let an idea die, constantly going back over the sketchbooks and reviving older pieces. It's a contradiction but the more I change, the more connected I become to my past. And of course the overall connective tissue to my work is the work (carved steel, my unique contribution to sculpture).
Selected Collections
Icarus, River Gallery Sculpture Garden, Chattanooga, TN
The Nest, Outdoor Sculpture Garden, Alexandria, Louisiana
Arkitex II, Tampa, Florida
Gulf Coast Art Museum, Outdoor Sculpture Center
Saint Petersburg, Florida
King Plow Arts Center, Atlanta, Georgia
Read our interview with Russell here.
Read More