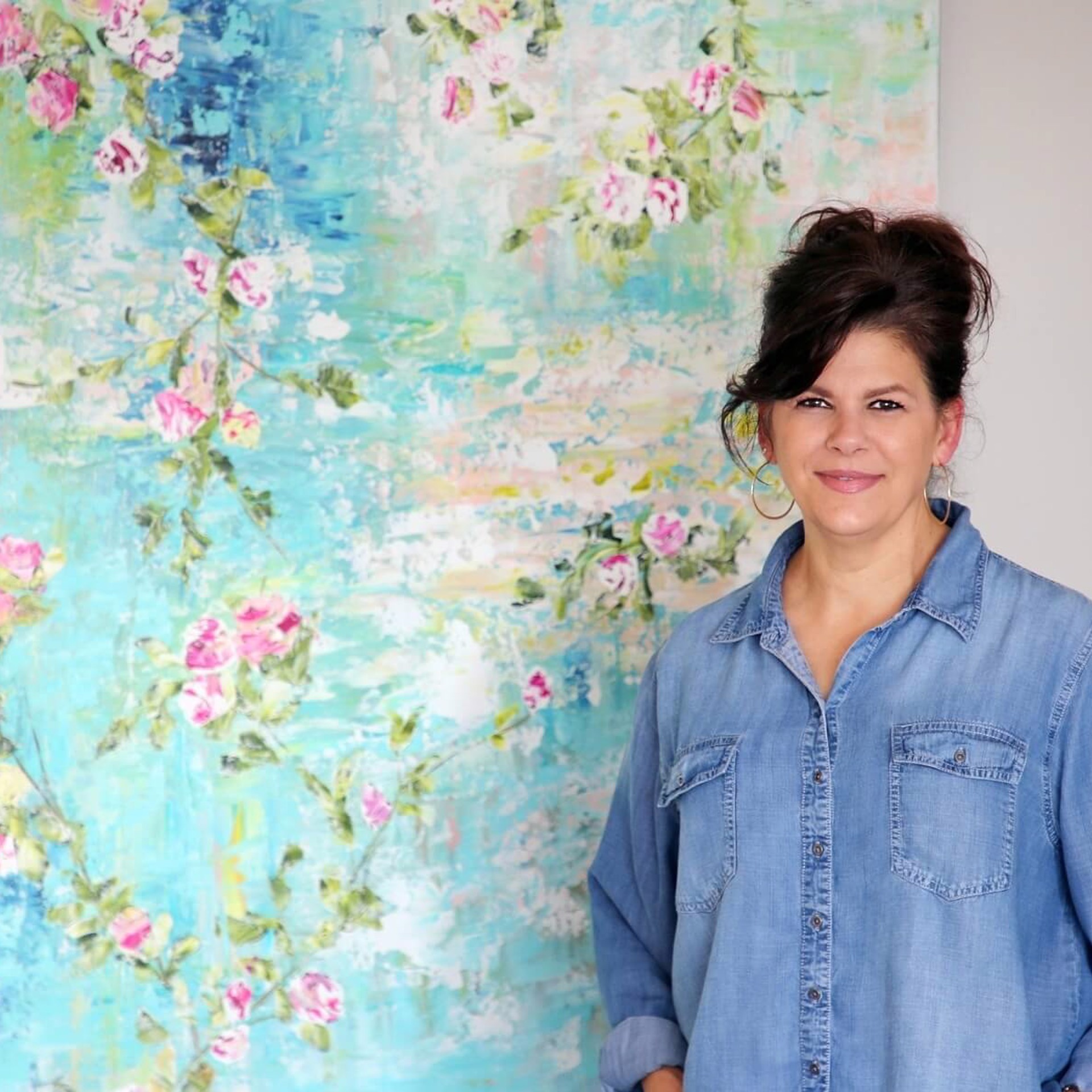 Tennessee
Painting occurred late in my life. In 2017 a gentleman asked a question during a job interview: "What are you passionate about?" Pondering the answer to that question led me back to school to get an Interior Design degree, hoping this would fill a void. Along the way, through course work, I found my true self and at 52 years old, started painting.
After a life-time of feeling hidden and unworthy, renewed child-like joy and professional purpose bubble out and is reflected on the canvas. The relief of knowing what I'm supposed to be doing and the emotive translations of life are expressed with careful color consideration and texture building.
As a self taught painter, every canvas is a learning experience and as a former make-up artist I am very affected by color and have been my whole life. I am inspired by what I see in nature which springboards me in a painting direction. I don't paint what I see, but rather the impression, color and movement of the subject or imagined content.
Floral beauty has always been my sanctuary causing a visceral response to the beauty and possibilities of nature and life. It comes as no surprise that when I started painting, flowers literally exploded out of me as they bring me so much joy and wonderful memories. The connection I feel when surrounded by nature is the feeling of HOME, connection and optimism. I communicate my point of view, good, bad or ugly, through flowers/nature and color/texture - putting voice to canvas through paint and palette knife, in an impressionistic fashion.
It brings me great joy when someone says a painting makes them happy to look at it. Many artists will tell you they paint with emotion on their sleeve, and those emotions are reflected on the canvas. I do the same, but sometimes I get a zap of impulsive energy that is reckless and physical. For example, In A Nutshell is two paintings in one. The under painting is a graphic doodle painted with brushes using shades of deep pink, green and black. I enjoyed the process with the rigid lines and crisp color not often found in my previous paintings. I knew I would eventually paint over the doodle and when I did, I had a physical urge to paint with my bare hands. The top ridge of the canvas is where I added white paint and dragged my hands downward using one swipe to move the paint creating a water-like effect. The outcome is a delight and I discovered a new technique from taking this risk. Taking risks keeps pushing me forward so I can continue to offer something I'm proud of.
I am so grateful to be painting and thank the Heavens above daily. And when an idea hits….I grab creative by the tail and kiss inspiration on the cheek and enjoy the ride.
Read More