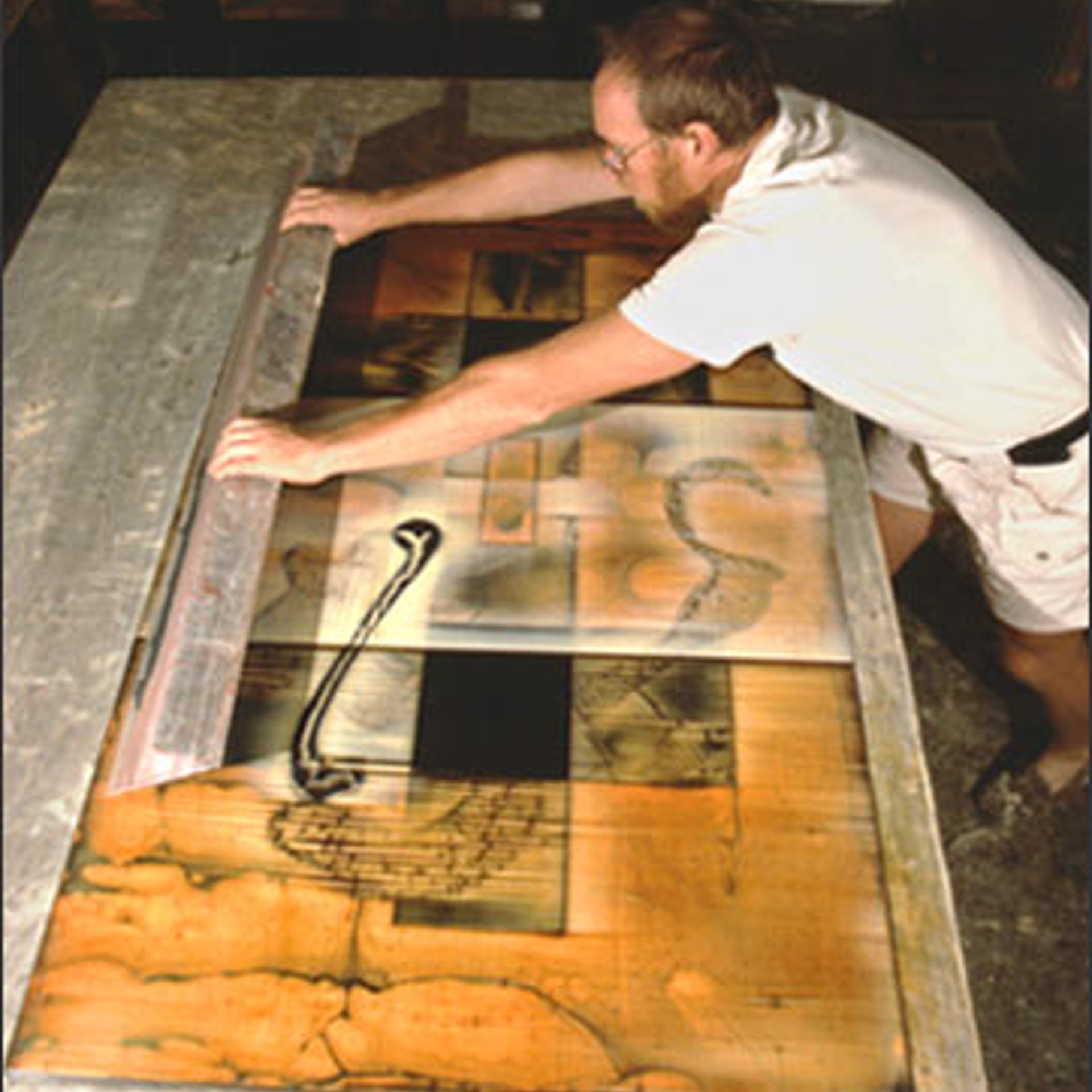 New Mexico
BFA, Kutztown University, Pennsylvania
Michael Kessler attributes both the organic process he experienced growing up on a farm in Pennsylvania and his current exposure to the abrasive and powerful landscape of New Mexico in the development and process of his paintings. By applying several layers of paint with self-adapted, trowel-like tools, Kessler reveals organic and geometric structures under translucent skins of paint.
These works are the result of veiled accumulations of paint revealed in time. A veil can be beautiful in itself, but also announces that something is underneath. What is there is another layer, another gesture as expansive as the painting itself. I work not only with color, but texture, transparency, luminosity and rhythm. My geometries are not the result of measured formulae, but of sensibilities steeped in the love of painting. I try to bring the energy from the process of making to the process of seeing. My paintings are not about some hidden narrative: they are about what you see.
Read More