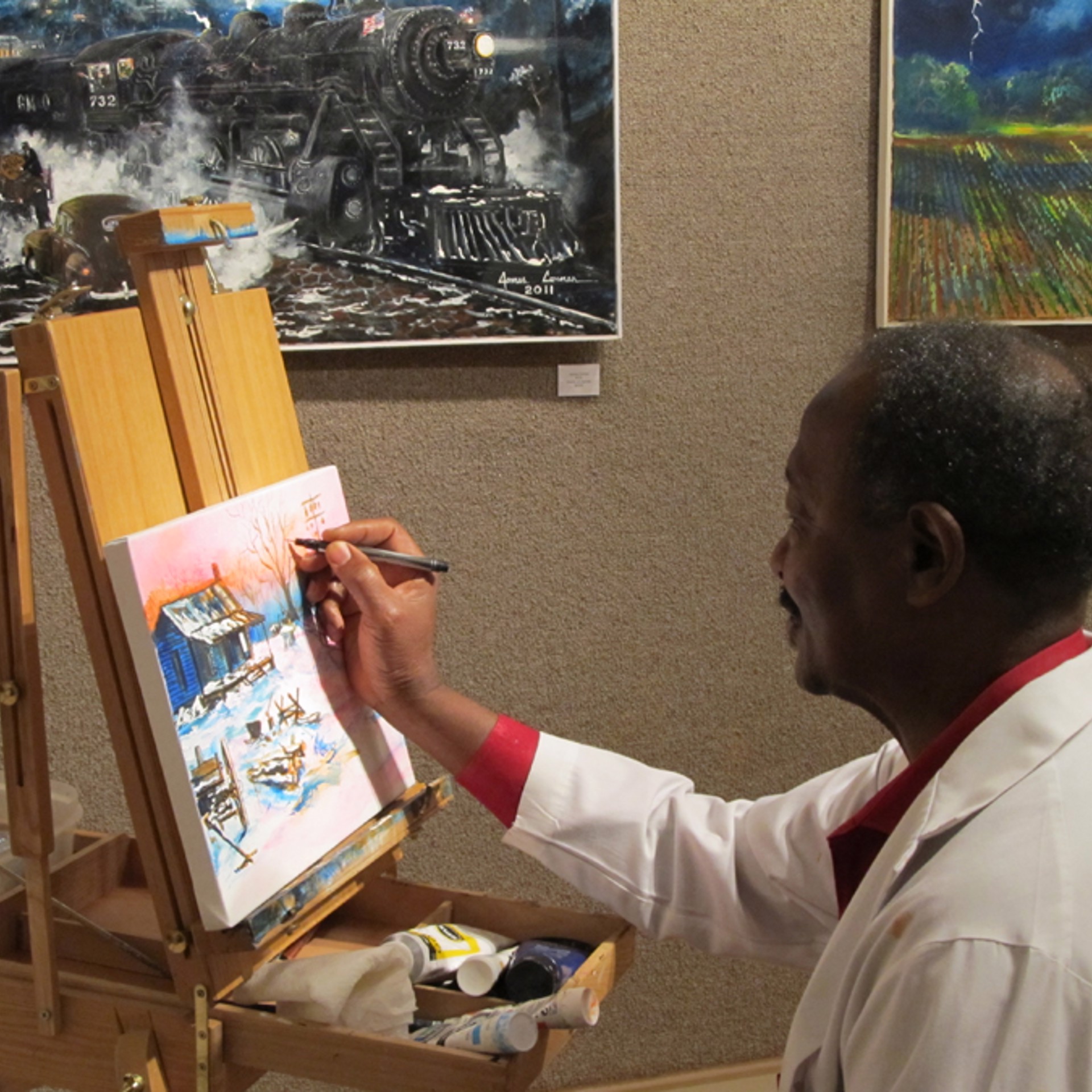 Alabama
MS/Fine Arts, University of Mississippi. Oxford, MS
BFA/ Wayne State University, Detroit, MI
James Conner was born and raised in rural Mississippi. James believes he was born to be an artist, as his first memories are of his drawing with pencil and paper before he was old enough to attend school. Later, while in high school, Mr. Connor received a degree in Advertising Art from art instruction schools in Minnesota. He then served in the U.S. Army as a graphic artist and illustrator with two tours of duty in Vietnam and Europe.
Returning to the United States, Mr. Connor received his B.F.A. in Art from Wayne State University in Detroit, Michigan. Remaining in Detroit, James worked first in drafting, then as a sketch artist in the Graphics Division of the Detroit Police Department. While working in law enforcement, James realized that he wanted to fulfill his earlier desire to support himself with his art and, consequently, decided to return to the south.
Although he continued to paint during the years after finishing college, his decision to return to the south brought with it a new focus and intensity to his art. James received his Masters degree in Fine Arts from the University of Mississippi. He has been an instructor in art at Mississippi State University, Mississippi University for Women in Columbus, Mississippi and Meridian Community College.
I paint with a passion, and that is a take from my life. When I returned home from Vietnam, I saw things in a way I've never seen them before. I try to capture my emotions as quickly as they emerge. I don't have enough days left on God's earth to spend weeks on one piece of work. When the passion has left, I want to move to the next work. I love painting the moment. Sometimes I will paint or sketch an idea or memory a short time after it comes to me. I keep a sketch pad close by my bed and it is not unusual for me to get out of bed to capture the thought before it escapes me. I think like the universe, life and everything surrounding it is defined shaped and ruled by contrast.
Check out an article about James' journey as an artist here
Read More