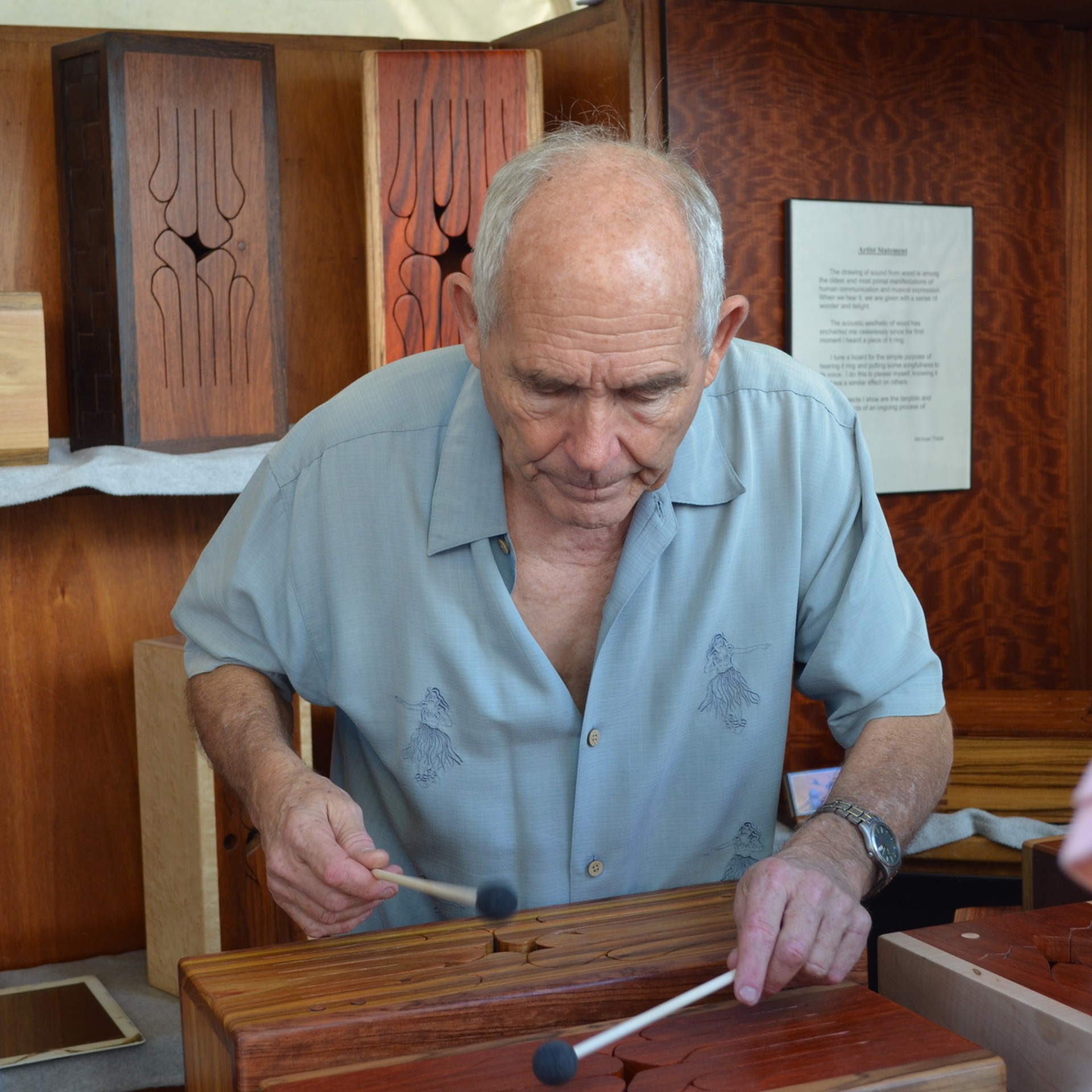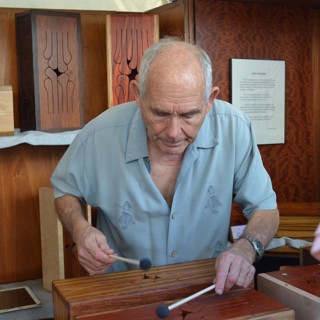 Michael Thiele
Arizona
Hardwood Music's instruments blend the highest standard of visual and acoustic excellence to create a drum of exceptional melodic quality. The open harmonic tunings allow the novice, as well as the veteran musician, to create new and exciting music.
Our careful selection of woods and years of research have enabled us to enrich the simple wood tongue drum with a bright resonance of unmatched quality.
Each drum is designed and crafted to guarantee the best possible instrument within the limits of size and pitch selection.
Michael Thiele works closely with contemporary musicians from many countries, who play many kinds of music. Pop, Jazz, R&B, African, Latin American and New Age artists are among his talented clientele. Pop artists Steve Miller and Phil Collins regularly use Michael's drums in their music.
By manipulating variables such as type and thickness of wood and the number and pattern of keys Michael is able to craft drums to an artist's tonal specifications.
Read More