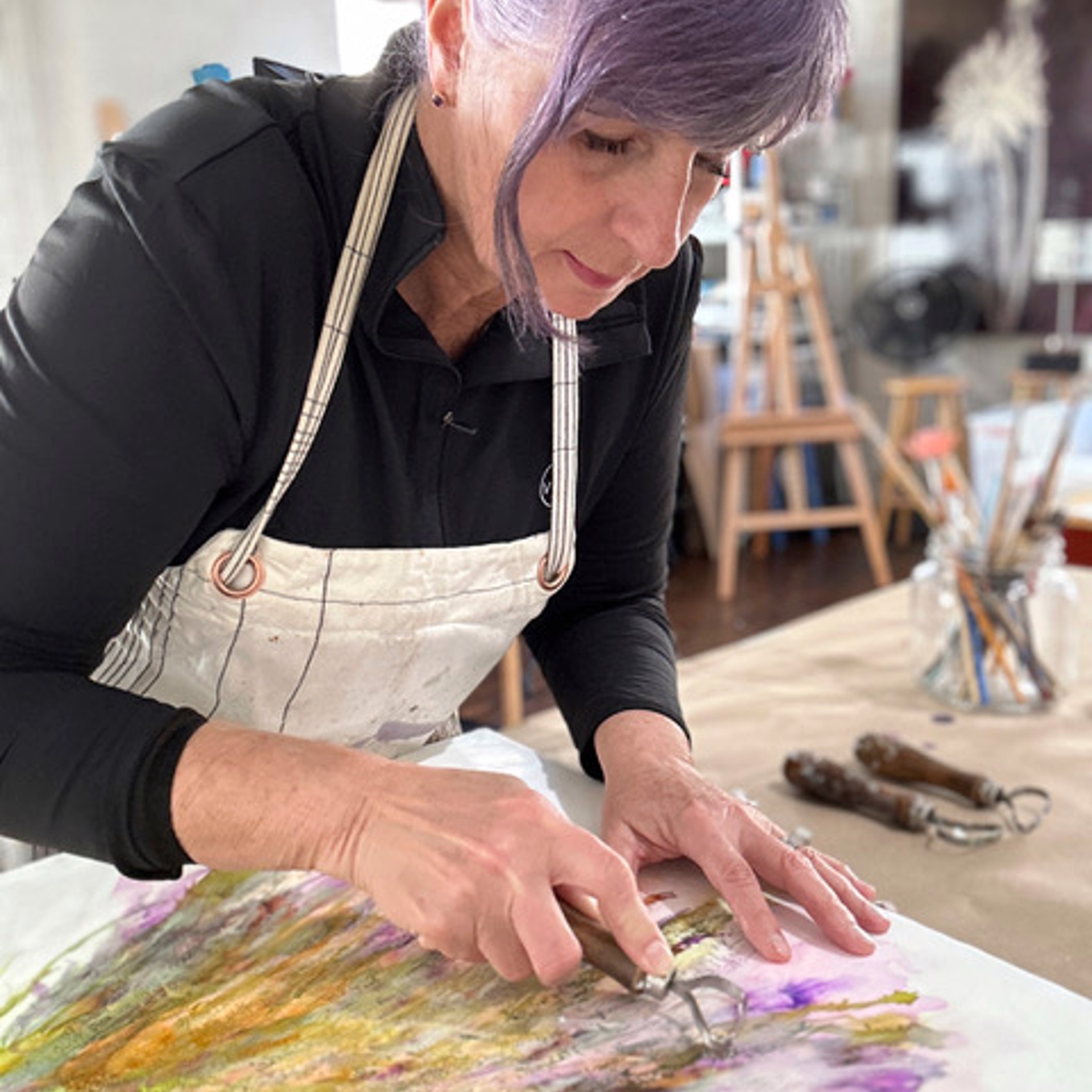 Georgia
Studied under Michael David, Fine Arts Workshop, Atlanta, GA & Brooklyn, NY
Trained with Alicia Tormey, Lora Murphy, and Jerry McLaughlin
Deborah Llewellyn is a full time artist working with encaustic medium, inks, oil, cold wax medium & photos. Deborah's work is intuitive and inspired by nature, water, flowers and moves between working with large photos and encaustics, shellac, and oils to the unpredictable flow of inks on canvas.
Deborah has been an independent commercial photographer for the past twenty-five years specializing in interiors and food for editorial, advertising and corporate clients.
In 2010, mostly self-taught, she began prioritizing fine art studies and practice while still working as a photographer.

Influenced by years of being a professional photographer, I characterize my paintings as Portraiture. They are photo-based encaustics and colorful mixed-media encaustic abstracts on wood panel.
Why Flowers? Because they are strong, yet fragile and beautiful for just a short time. I want to preserve their image, capture it by adding depth and texture that can only be done, I feel, with wax. I want to draw in the viewer to explore the layers and to generate a wonder.
Sometimes I make them gritty, sometimes sweet, intuitive, some with an agenda and some not. Some paintings are oversized with sharp details, some whimsical with bold color. Some have texture and imperfections softened by my hand. I paint with encaustic medium, dry pigment, inks, cold wax, oil sticks and varnish, adding and subtracting. Scraping back to reveal what's underneath or keep it buried, creating a bit of mystery. There's an excitement to working with hot wax and a blowtorch, it's unpredictable at times.
This is what inspires me.
Read More