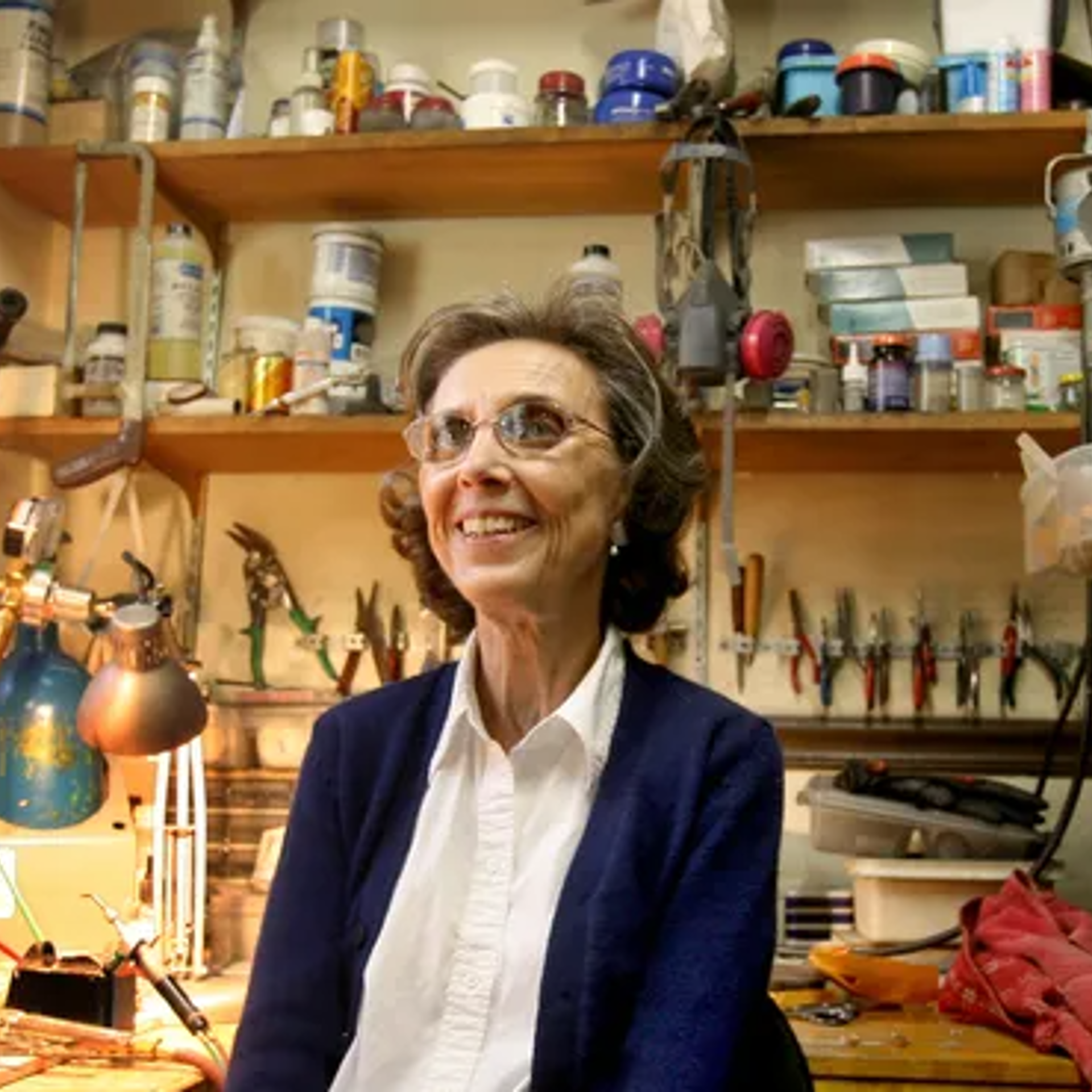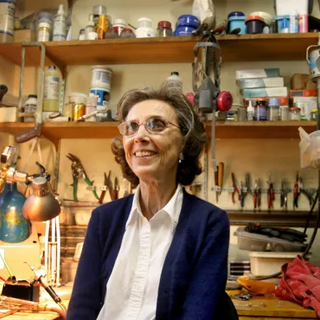 Tennessee
Royal Academy of Fine Arts, Hague, Netherlands
Middle Tennessee State University, Murfreesboro, TN
My designs usually evolve around some visually interesting stones which I have carefully chosen as the basis for a particular piece of jewelry. The stones may stand alone in the design or they may complement each other.
My choices in stones are mostly the colorful minerals such as Lapis Lazuli, Sugilite, Chrisocola, and others that are cut by lapidaries into various one-of-a-kind shapes. I may add one or more semiprecious or precious cabochons or faceted stone to the work if I think such choices enhance the design. My jewelry pieces are, therefore, mostly unique.
Before I execute a design in metal, it may have gone through a number of changes on paper. I sketch the shapes and proportions, decide on details such as a high polish or brushed and patinated finish, or whether or not I have to add surface texture to emphasize certain lines and forms. All of these elements have to be combined to come together into the final exciting design.
Although most of my jewelry pieces are fabricated, other methods are sometimes necessary to implement a design. For example, some designs, such as rings, are first carved in wax and then cast through the "lost wax" casting system. Other pieces may be forged or I may use a bi-metal fusion process. Thus, patterns can be created with the help of two different metals, such as gold and silver.
Read More