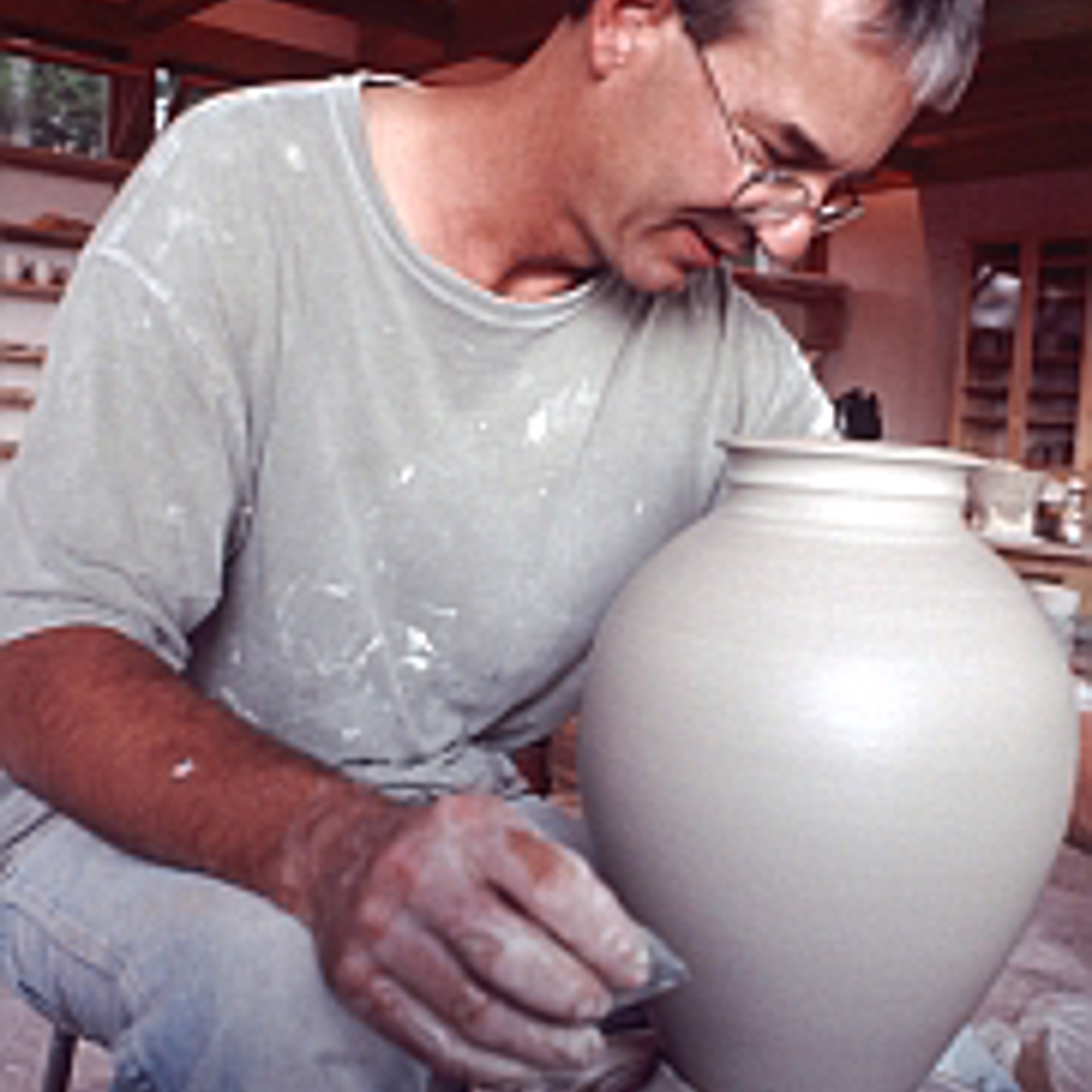 New York
University of Pennsylvania
Richard Aerni has been a self-supporting potter since 1979 and has done over 75 solo and group shows in such places as The American Craft Museum, NYC and the Renwick Gallery of the Smithsonian Craft Museum, Washington D.C. Richard has been published in over a dozen articles in various publications including Ceramics Monthly, Studio Potter Magazine, American Craft Magazine and Interior Design Magazine. His work is a part of numerous public and private collections, including the Smithsonian's Permanent Collection of American Crafts, and Ceramic Monthly Magazine's Permanent Collection.
Though I have no formal education in clay, or art for that matter, I have managed to make my living as a potter for over twenty years. It has been my good fortune to share the company and talents of many an accomplished potter on my journey to competency in clay. All of them have left their mark on me, as have the many mistakes and false starts I have made along the way.
Eventually I discovered the processes that have marked the parameters of my work – ash glazes and single firing. I feel in tune with the patterns and textures the ash creates, and the decision to single fire led me down the paths that have greatly influenced the way I visualize, form, and finish the pots. The look of the ash glazes has not paled over the twenty years I have worked with them. They have changed along the way, and change still, and that search for, and exploration of their nature is part of the joy and challenge I find in clay.
The knowledge that the pots I make go out into the world, into the lives of those who choose them, still leaves me with deep feelings of gratitude and humility.
Check out our interview with Richard here
Read More