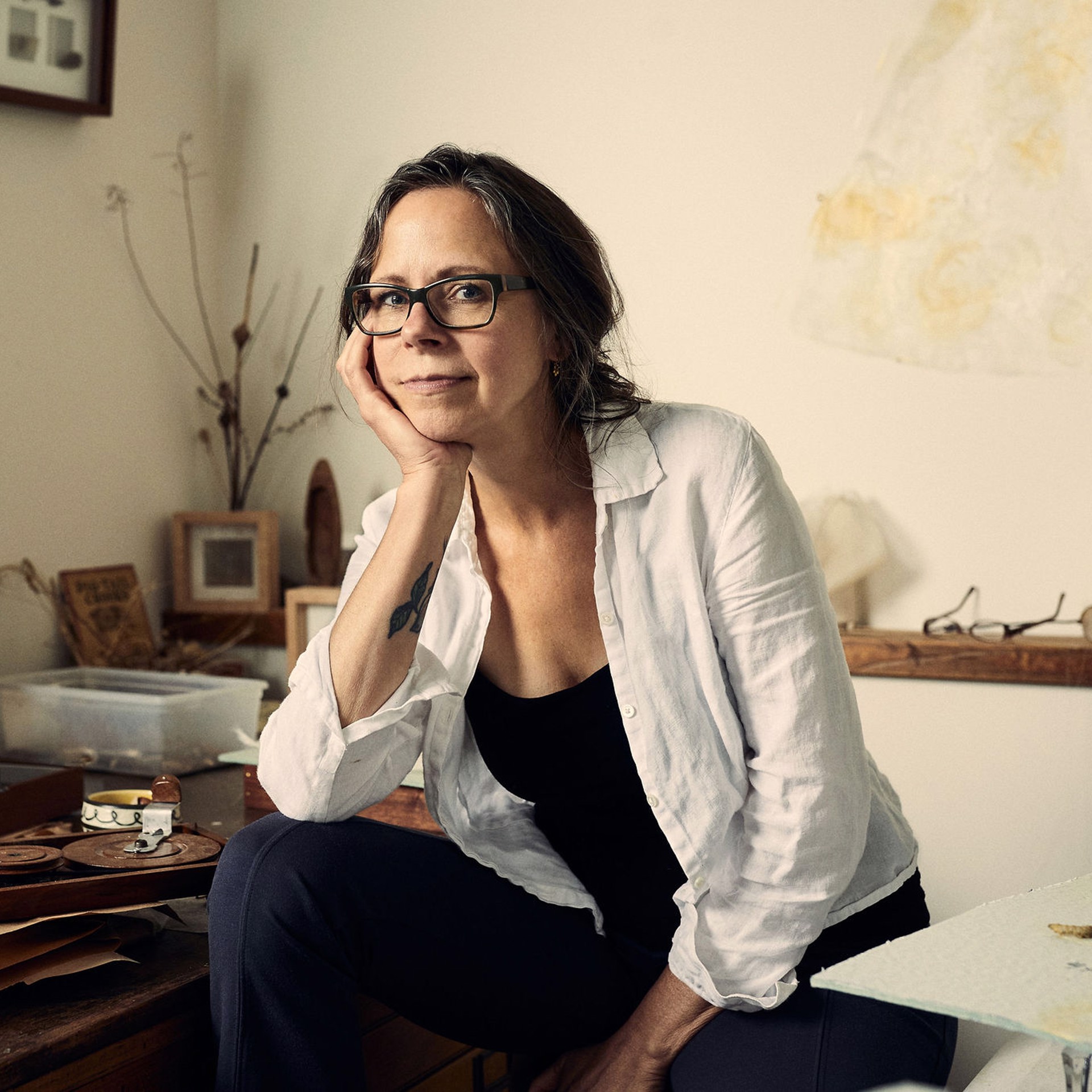 North Carolina
Haywood Community College
Member, Southern Highland Craft Guild
Member, Piedmont Craftmen
Vicki Essig is a full-time artist living and working in the mountains of North Carolina. Studio work includes weaving and paper making, collecting and observing. Her work is quiet, contemplative and deliberate. Vicki's professional career began over two decades ago, when she studied hand weaving, textiles and design. She later became proficient at working with uncommonly fine yarns and slowly developed a body of work that incorporated intricate patterns with remnants of nature and fragments of old books. She recently built a new studio where she will continue her exploration of textiles along with paper, and book arts. Her work has been exhibited throughout the United States and can be found in the collections of North Shore University HealthSystem in Chicago Illinois; Fidelity Investment Bank in Raleigh North Carolina, Baylor University, University of Washington, and the Universities of California at San Diego and Santa Cruz.
I walk. It calms my mind. I know just what to do next. My feet carry me forward.
Mostly it's routine, tranquil, and quiet. Occasionally I flush out a bird, a deer or two.
Sometimes I come around a bend in the land and am delighted to see a dried pod, a
tree full of galls or a vine that is particularly beautiful that day. I am in this place of
meditation, lost in a brown study. This is how my weaving is to me. It too is
quiet and methodical. One thread after another carrying me forward. On a good day,
I am surprised by the time that has slipped away as I witness where I have been and
where I am going, traveling by foot or on the space in front of me at my loom. My
contemplative pieces are a reminder that the small bits of nature that we all
overlook, disregard and neglect are still there, waiting to be seen.
In viewing my work, my hope is that, for at least a moment, you become lost in the
discovery of the minute, (mīˈn(y)oo͞ t), the quiet of repetition, and the beauty of
nature and pattern.



Read More