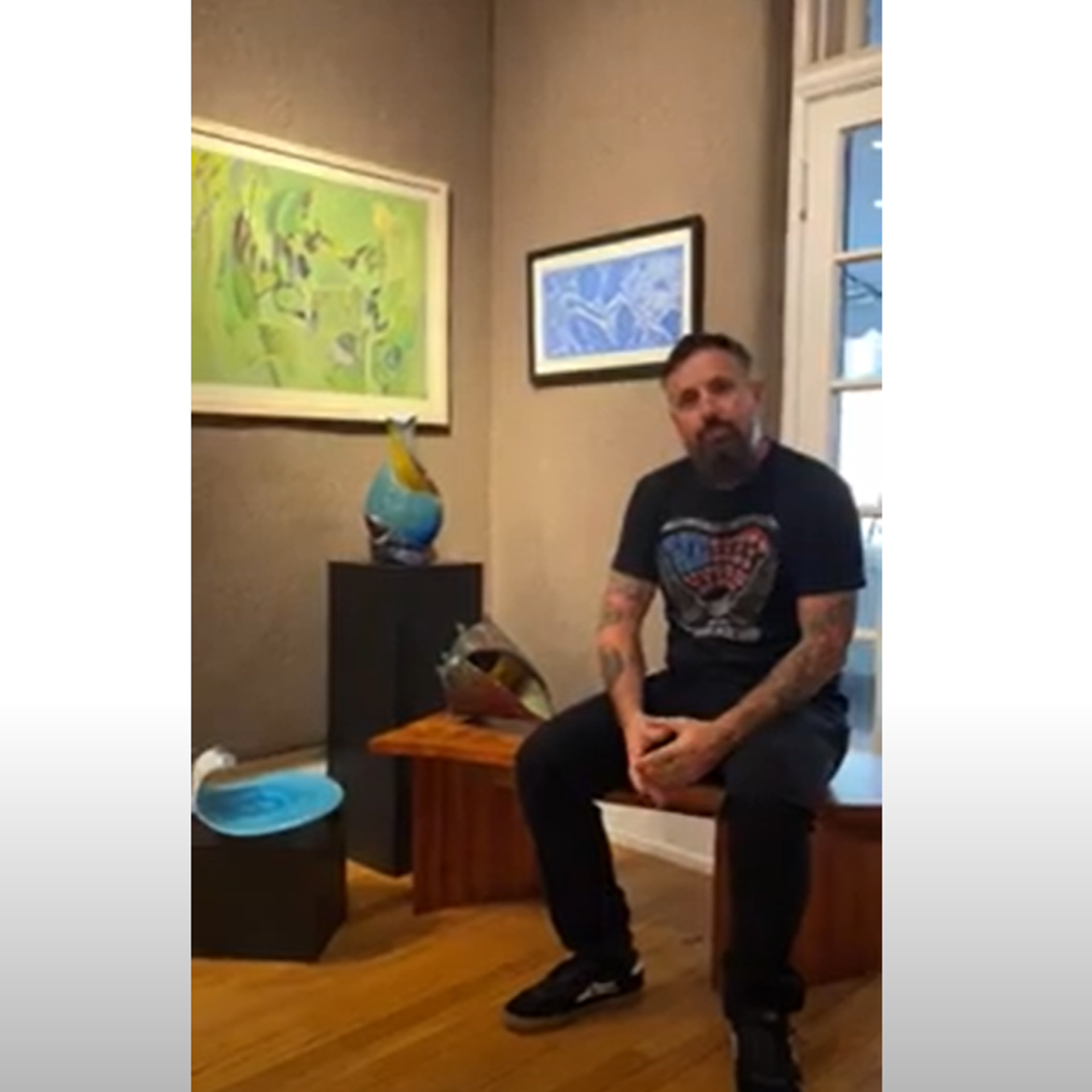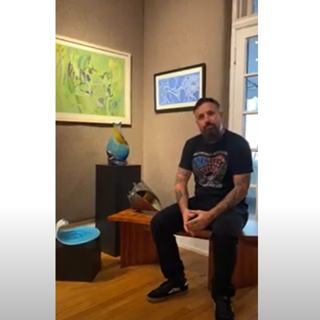 Florida
Rhode Island School of Design
California College of Arts and Crafts
Born in Chattanooga, Tennessee, Joe Hobbs has been working with glass since 1994. After focusing on illustration for many years, Joe found that glass brought his images to life. Joe enjoys working with glass because of its fluidity and its ability to capture light. Along with his Cherokee heritage, inspiration comes both consciously and subconsciously through observing nature, space, and even through dreams. Visions come to him year to year. As he gets an idea he pushes himself to execute the idea to its perfection.
Joe has continued his education in glass by attending the prestigious Pilchuck Glass Studio in Seattle, founded by glass artist Dale Chihuly. Pilchuck accepted Hobbs based on a collection of six slides and his resume. He notes that people have been blowing glass since the time of Jesus. Artists that he admires include Marquis, Tagliapietra, Chihuly (for putting glass on the map) and William Morris for his inspiration.
The work I make is a commentary of the human condition in reference to our surroundings. My work is a dialogue with the viewer about experiences and feelings when confronted with the universal concepts of nature and life. More simply put, what it is to be human. My work consists primarily of glass, ceramic, paint, wood and metal. These are materials we as humans come in contact with every day. I am exploring the relationship these materials have and each piece is a conversation with the space it is in. The reason I make my work is to create a moment between the viewer and myself. Through sharing an experience, I want to involve the viewer to make a personal connection with the piece. I see a connection between the glass and our own memory, the way in one moment a memory can take form and be molded, then later crystallize and become so fragile and transparent.
Read More