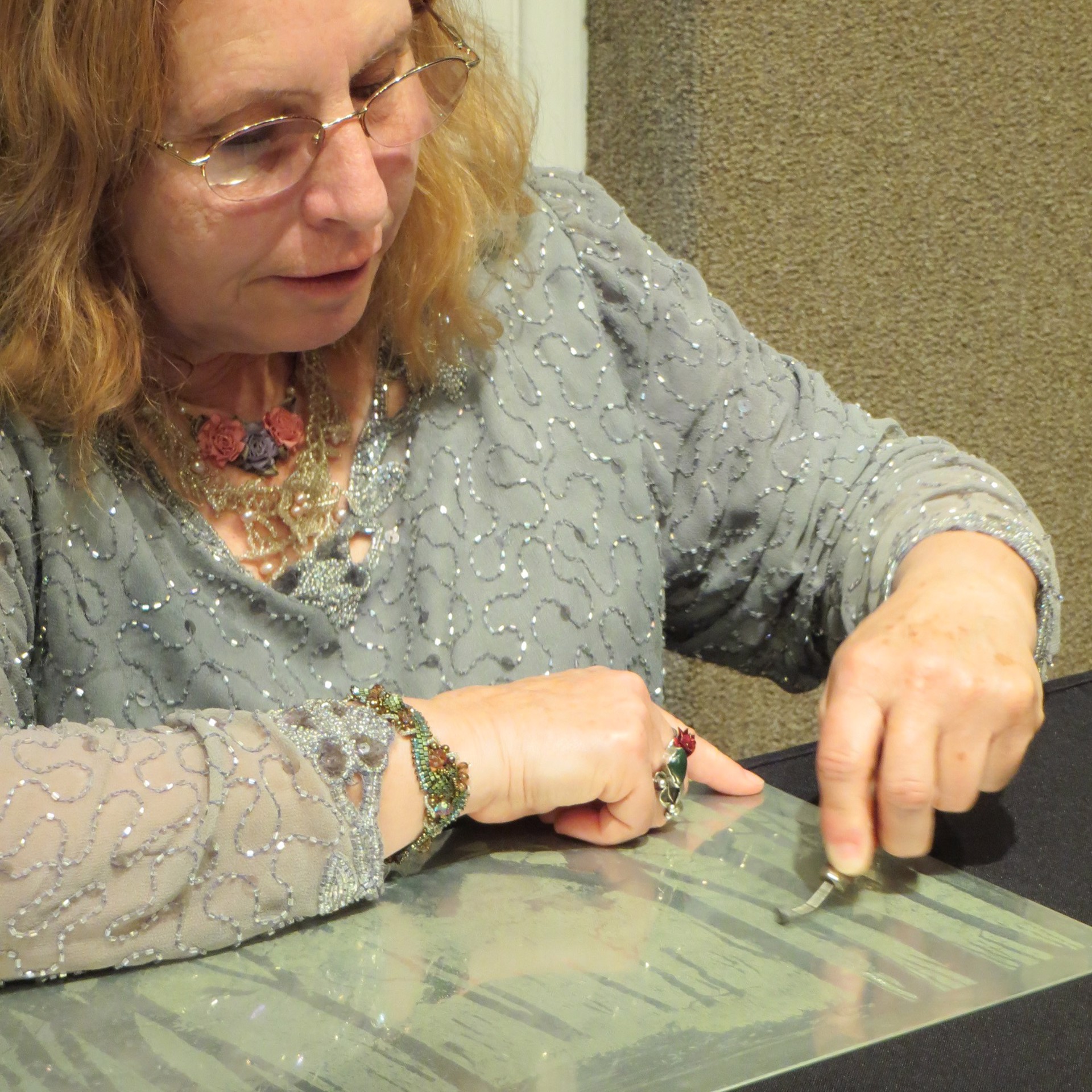 North Carolina
Printmaking under Eleanor Rappe, San Francisco Community College, 1978
University of Wisconsin, 1972
Minneapolis College of Art & Design, 1970
Throughout her childhood in Wisconsin, Jay Pfeil learned drawing, painting, block-printing, silk-screening, enameling, and sculpture from her mother, Lorraine, and through experimentation on her own. From 1973 to 1978 she lived in San Francisco and worked as a street artist there and Berkeley.
At present, Pfeil has her home and studio in the mountains of Western North Carolina. She enjoys working with multiple plates, which give her etchings a wide range of colors. Each of her prints is an original; hand-pulled, signed and numbered in limited editions. Jay is most inspired by long hikes through the mountains, where weeds, wildflowers, and other botanicals are found in natural abundance.
Jay Pfeil is an exhibiting member:
Toe River Craftsmen, Piedmont Craftsmen, and the Southern Highlands Handicraft Guild.
Read More